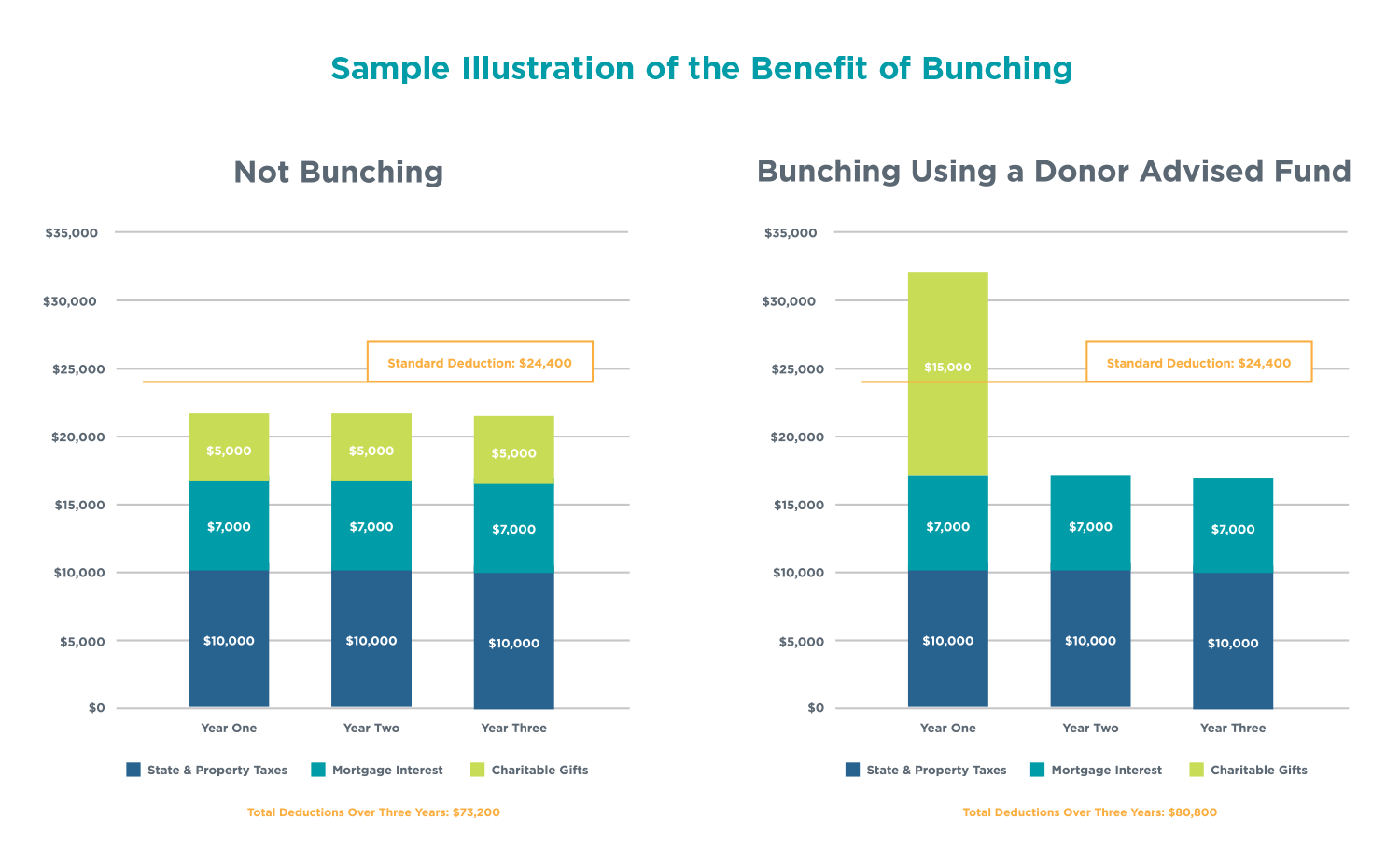 Click image to enlarge.
No longer itemizing your deductions?
Bunching (or bundling) multiple years of charitable gifts into a Donor Advised Fund is a smart way to continue receiving the tax advantages of giving, even if you weren't able to itemize in 2019.*
Simply put, you can bunch multiple years' worth of charitable gifts into a single year (often with additional benefit by contributing appreciated stock), enabling you to surpass the itemization threshold and thereby receive the maximum available tax benefits. You may contribute those funds into a Donor Advised Fund at the Foundation and receive the deduction in the year the funds are contributed. 
This popular technique has been touted by such trusted publications as Forbes, the New York Times, and the Wall Street Journal.
To put this strategy to work for you, contact your financial advisor, and/or Josh Stein at (913) 327-8121.
*This material is for informational purposes only and should not be construed as legal, tax or financial advice.   When considering tax planning strategies, you should always consult with your own legal and tax advisors.