Listed below are current community needs in the area of Jewish Life & Education. If you have any questions or to make a donation, please contact Beatrice Fine or log in to DonorCentral to give through your Donor Advised Fund.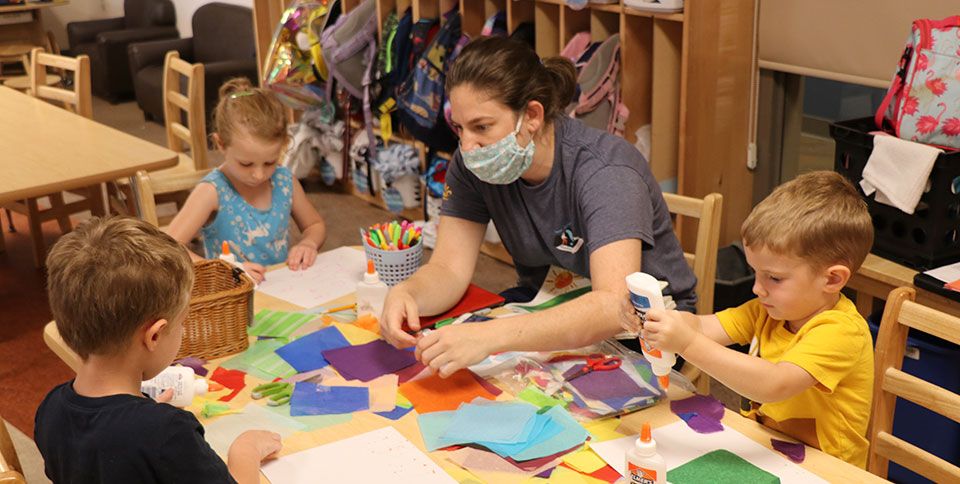 BBYO: BBYO Connect

The goal of the BBYO Connect program is to provide opportunities to connect teens after the Bar and Bat Mitzvah year when affiliation tends to drop off. Around 150 students per year typically participate. BBYO Connect has successfully served as a feeder for the local high school BBYO program which serves more than 220 students per year. In normal years, 14 events are offered annually.

Hyman Brand Hebrew Academy: Standing Desks

Hyman Brand Hebrew Academy requests funding to help purchase 8 standing desks (costing $450 each) for special needs students. Research shows that special needs students that are able to use standing desks during a portion of the day typically display improved concentration, work quality and overall behavior. Standing desks are often listed as accommodations on evaluation reports for students with an ADHD diagnosis and those on the autism spectrum.

Hyman Brand Hebrew Academy: Streaming Technology Package

Hyman Brand Hebrew Academy is seeking funding for technology that would allow the school to incorporate live-streaming into its regular programming. Live streaming would allow children learning from home, grandparents who live out of town, donors who can't or aren't allowed to experience HBHA in person, and family members who want to join in, but attendance numbers are limited, to participate in HBHA's programming. Technology Package Specifics

The J: Acclaimed Author Series

The J is seeking funding for its Acclaimed Author Series. $1,000-1,500 is needed per author visit to cover travel, lodging, per diem, etc. Accompanying books for approximately 50 people cost $1,000.

The J: KC Community Purim Celebration

Last year's community Purim party was a tremendous success. Underwriting is sought to support an equally wonderful opportunity for 2023. Donations of $500-$1,800 are needed.

JCRB|AJC: Prepare to Respond, Educate to Prevent (PREP) Program

Jewish Community Relations Bureau|American Jewish Committee (JCRB|AJC) requests funding to support its Prepare to Respond, Educate to Prevent (PREP) program, aimed at combating antisemitism in Kansas City-area schools. The PREP program addresses the problem of antisemitism by both proactively educating Jewish students through its "Prepare to Respond" workshops and educating teachers and administrators through its "Educate to Prevent" presentations on antisemitism, Israel, and Jewish holidays.

N'shei Chabad: Simcha Gifts

Simcha Gifts benefit Jewish seniors in our community who live in nursing homes, retirement centers, and private homes. Many are Holocaust survivors. An estimated 700 holiday gift packages will be assembled and delivered by volunteers for each of five holidays - Rosh Hashanah, Chanukah, Purim, Passover, and Shavuot. Recipients include those from orthodox, conservative, and reform congregations, as well as those who are unaffiliated.

Orthodox Union: Jewish Student Union (JSU)

JSU provides informal Jewish educational programming to students at Blue Valley High, Blue Valley North, Blue Valley West, Blue Valley Northwest, Shawnee Mission East, Shawnee Mission South, Barstow and Leawood Middle School. Because the program takes place at school, non-Jewish members can also participate, which helps build bridges with the general community. Students from different schools are provided opportunities to connect with one another.

University of Missouri Hillel: Shabbat Dinner or Bagel Brunch

Mizzou Hillel seeks $150 to provide a Shabbat dinner or a bagel brunch experience for twenty students, which gives students the opportunity to connect and build a meaningful community in an open, inclusive, and pluralistic Jewish space.