Listed below are current community needs in the area of Jewish Life & Education. If you have any questions or to make a donation, please contact Beatrice Fine or log in to DonorCentral to give through your Donor Advised Fund.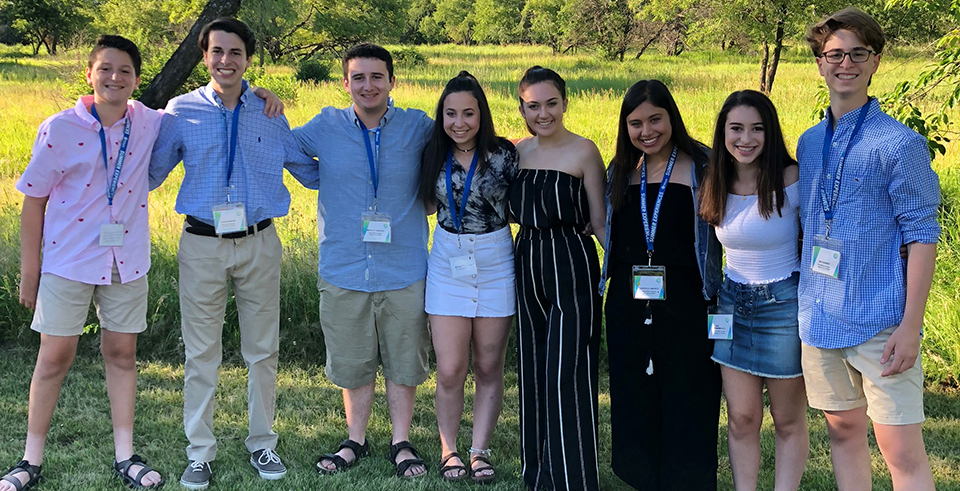 Community Kollel: Ahoovim

Ahoovim provides Jewish-themed programs for special needs adults in the Kansas City area. Events rage from Sukkah hops, to bowling and Havdallah, miniature golf, Chanukah games and latkes, Purim parties, and more.

Hyman Brand Hebrew Academy: Better Together

Funding is needed for a collaborative program between HBHA and Village Shalom. For the past two years, HBHA received funding from a national organization to help forge relationships between the senior adults and the students. Although the grant has expired, HBHA and Village Shalom wish to continue the program on a smaller scale. $4,000 will cover transportation costs, activity materials, a Seder, a reception and a modest stipend for the teacher.

Hyman Brand Hebrew Academy: Interfaith Community Program

This program was started by a local philanthropist to help create interfaith dialogue between Christian, Jewish, and Islamic freshman and sophomore high school students in Kansas City. The program serves 12 HBHA students per year (six freshman and six sophomores). HBHA is seeking $1,500 ($500 a year for three years) to fund the program.

Hyman Brand Hebrew Academy: Social Justice Program

HBHA has joined forces with a leadership group from University Academy, as well as the Metropolitan Organization for Racial and Economic Equity (MORE2), to identify and tackle social justice issues in the Greater Kansas City area. These projects, from healthcare to early childhood education to positive police and community relationships, help students gain insight, understanding and empathy for those who lack the basic needs, rights or skills that most of us take for granted. Goals of the program include providing HBHA students an unparalleled educational opportunity to effect positive change in the community and to create bridges between the Jewish community and other communities in Kansas City. The larger Jewish community will benefit from having these emerging leaders in their midst. Click the headline to support this program with your fund

The J: J Camp Shlichim

Each summer, the Jewish Community Center Camp, J Camp, arranges to bring Israeli young adults as Shlichim (Emissaries) to Kansas City. The Shlichim work as day camp staff, teaching Israeli cultural activities and sharing their love of Israel. J Camp staff work with the Jewish Community Center Association (JCCA) and The Jewish Agency for Israel to do the recruitment, background checks and arrangements to bring the Shlichim to the United States. J Camp staff recruit area Jewish families to host the Shlichim, and share the American culture and Kansas City highlights. The cost for bringing two Shlichim to J Camp for the summer is $4000 per person, for a total of $8,000. J Camp is looking for an individual, foundation or organization that would be willing to sponsor the Shlichim so that they can share their knowledge, experiences, and love of Israel with the J Campers. Click the headline to support this program with your fund

Jewish Federation: Guardian Society Scholarships for Jewish Summer Camp

The Foundation for Jewish Camp website says it best: "Jewish camp weaves Jewish values, culture, and traditions into the fabric of camp, helping campers connect to their own identity and the larger Jewish community." When the Kansas City Jewish orphanage of the early 1900's closed, Rabbi Gershon Hadas convinced the leadership to dedicate the remaining funds to send children to Jewish summer camps. For over fifty years, the Rabbi Gershon Hadas Guardian Society for Jewish Children has provided much needed financial assistance to children who wish to have this special experience. Each year they receive thousands of dollars in requests and can only provide between $250 and $500 scholarships for each child. Every dollar raised goes to support children.

KU Hillel: Eastern European Experience

KU Hillel is seeking financial assistance to help underwrite a trip in which 8-10 Hillel participants would journey to Eastern Europe to learn about the Holocaust.

KU Hillel: European Leadership Mission (ELM)

European Leadership Mission (ELM): KU Hillel's ELM is a high-level winter break trip to Sofia, Bulgaria and Bucharest, Romania for 20 Jewish student leaders. The trip costs $1,000 which covers a round trip flight and all ground costs while in Europe. Participants are responsible for their domestic flight(s) and spending money.
- $500 will help subsidize trip costs for 1 KU Hillel student leader
- $1,000 will send one student on ELM who may otherwise not be able to attend
- $3,000 will allow KU Hillel to offer numerous scholarships for various students in need

KU Hillel: Shabbat Around KU

KU Hillel inspires students to convene their Jewish friends for Shabbat dinners in their dorms, homes, apartments and Greek houses. The purpose of the Shabbat Around KU program is to teach students how to host a Shabbat dinner for their friends so they will continue to do so in their adult lives post graduation.
- $100 funds 1 Shabbat dinner for 10 students
- $500 funds 5 Shabbat dinners
- $2,500 funds 1 MEGA Shabbat Around KU Event in which more than 20 students will host dinners on one night across KU's campus

MeltonKC Powered by Hyman Brand Hebrew Academy

The mission of MeltonKC Powered by HBHA is to connect parents, professionals, retirees and other adults to pluralistic adult Jewish learning. This aligns with the mission of HBHA to prepare students for fulfilling lives as Jews, and as honorable, contributing citizens. The text-based nature of Melton courses is highly unique, encouraging a unity among Orthodox, Conservative and Reform Jews that is essential to our future. Melton students make better congregants, better board members and better leaders. Accessible classes are offered in a variety of locations, including private homes, business offices near the Plaza, at synagogues, and at HBHA.

Orthodox Union: Jewish Student Union

Jewish Student Union runs Jewish culture clubs at 5 Kansas City public high schools to reach Jewish teens, including those who are unaffiliated and under engaged, and strengthen their Jewish identity and connection to Israel. Teens who grow up in unaffiliated families, or who have not been Jewishly engaged since their Bar or Bat Mitzvahs, participate in JSU because the clubs take place in their schools, removing barriers to entry. The JSU clubs provide informal Jewish education, positive Jewish experiences, a forum to ask questions about Judaism, a chance to meet other Jewish teens, and an opportunity to identify as Jewish.

Rabbinical Association: Community Passover Program

Funding is needed to underwrite the Community Seder which takes place the second night of Passover. The event brings together a cross-section of the community (as many as 250 people) for a special Seder event.

Rabbinical Association: Purim Megillah Reading and Seudah

During this special community-wide celebration of Purim, rabbis join together for a daytime Megillah reading and festive meal at Village Shalom. Participants are encouraged to donate food at Jewish Family Services and participate in various volunteer projects. Attendees typically are young parents with children and older adults. Last year, 5 rabbis participated, and 80 adults attended.

Vaad HaKashruth: Community Kosher

Funding is requested to underwrite Vaad fees for Jewish communal events and fundraisers. This support will help relieve some of the financial burden of providing kosher food.