Listed below are current community needs in the area of Special Requests. If you have any questions or to make a donation, please contact Beatrice Fine or log in to DonorCentral to give through your Donor Advised Fund.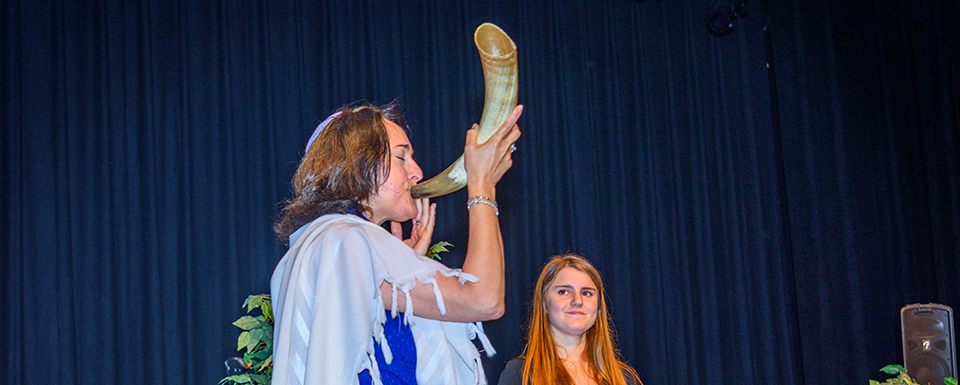 The J: Para Support for Special Needs Swimmers

According to ancient Jewish sages, a father must teach a child to swim. The sages interpreted this as an essential survival skill. All children attending The J's Barney Goodman Camp and Sports Camp receive swim lessons. There are typically 10-12 children receiving para support during the summer. Last summer The J spent $4,160 to help 10 campers participate in 320 lessons (10 campers x 4 days x 8 weeks = 320 swim lessons x 1 hr x $13 [average salary of paras]). $130 would pay for para support for one swim lesson per camper for 10 campers. $520 would pay for one week of para support.

Jewish Community Archives: Digitization Project

The Jewish Community Archives is in possession of approximately 12,000 deteriorating photo negatives from the Kansas City Jewish Chronicle, primarily from the 1970s and 1980s. The Archives is seeking $1,500 to rehouse the negatives in clear archival sleeves that will help preserve them, which is the first step of the digitization process.

JCRB/AJC: Freedom Seder

In Spring of 2019, the Freedom Seder will bring together approximately 300 members of the refugee, black, and Jewish communities to foster greater understanding. Funds are needed to print a unique Hagaddah and for refreshments.

Kehilath Israel Synagogue: Community Mikvah - Facilities and Functions

The entire Kansas City Jewish community is served by the Mikvah housed at Kehilath Israel. The Mikvah is used for ritual bathing and cleansing. The Kansas Mikvah Association receives small donations that are used to help service the Mikvah, but the Association's expenses in recent years have exceeded their income.

Moishe House Kansas City

Fueled by enormous demand for peer-led, home-based programming from young adults and their Jewish communities, Moishe House has become the global leader of Jewish life for young adults. The Kansas City branch offers a hub for those looking for a place to expand their Jewish involvement post-grad. They host programs that emphasize Judaism through cultural, religious, community service, and social aspects in hopes of engaging the community.

Priya: A Fund for Jewish Reproduction

The Priya Fund of the Jewish Community Foundation gives support to Jewish couples struggling with infertility. Through community education and fundraising, the fund's goal is to assist families with reproductive difficulties by providing them with grants to help cover part of medical or adoption costs. Jewish Family Services is a project partner. For more information contact Josh Stein at 913-327-8122.

Temple Beth Sholom, Topeka: Torah Scribe

The Manhattan Jewish Congregation, KSU Hillel, Temple Beth Sholom (in Topeka), and the Lawrence Jewish Community Center are working together to bring in soferet Julie Seltzer. None of the organizations have been visited by a Torah scribe in a long time. In addition to Torah work, Seltzer would lecture and offer teachings with various age groups. KU Hillel and the KU Jewish Studies Department may also participate. The organizations are jointly seeking $3,000 for the project which would educate Jews in 3 communities.