Listed below are current community needs in the area of Special Requests. If you have any questions or to make a donation, please contact Beatrice Fine or log in to DonorCentral to give through your Donor Advised Fund.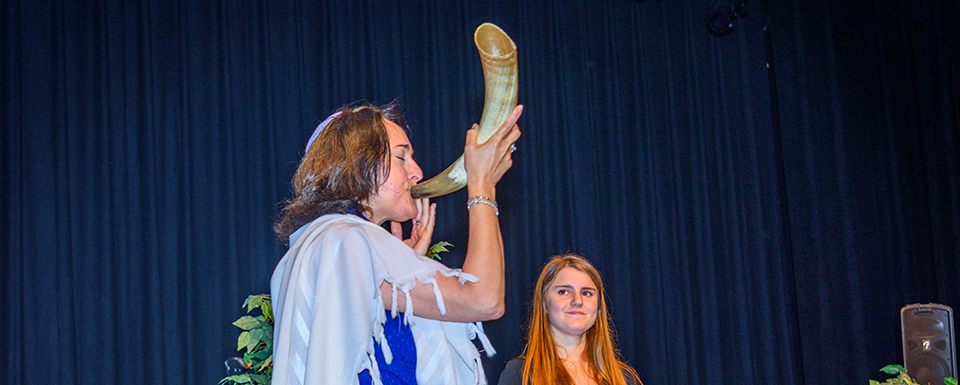 Jewish Community Archives: Digitization Project

The Jewish Community Archives is in possession of approximately 12,000 deteriorating photo negatives from the Kansas City Jewish Chronicle, primarily from the 1970s and 1980s. The Archives is seeking $1,500 to rehouse the negatives in clear archival sleeves that will help preserve them, which is the first step of the digitization process.

Jewish Federation: A New Way "Efshar Acheret"

Once a model of solidarity, Israeli society is being torn apart by increasing divisiveness among various social groups. The most significant split is that between Jewish and Arab Israeli citizens, and it is widely acknowledged that this rift poses a major threat to Israel's resilience and capacity to cope with challenges. "A New Way" aims to reduce hostilities between the two groups in order to create an atmosphere without tension that will allow the communities to work together without fear.

Kehilath Israel Synagogue: Community Mikvah - Facilities and Functions

The entire Kansas City Jewish community is served by the Mikvah housed at Kehilath Israel. The Mikvah is used for ritual bathing and cleansing. The Kansas Mikvah Association receives small donations that are used to help service the Mikvah, but the Association's expenses in recent years have exceeded their income.

Moishe House Kansas City

Fueled by enormous demand for peer-led, home-based programming from young adults and their Jewish communities, Moishe House has become the global leader of Jewish life for young adults. The Kansas City branch offers a hub for those looking for a place to expand their Jewish involvement post-grad. They host programs that emphasize Judaism through cultural, religious, community service, and social aspects in hopes of engaging the community.

Priya: A Fund for Jewish Reproduction

The Priya Fund of the Jewish Community Foundation gives support to Jewish couples struggling with infertility. Through community education and fundraising, the fund's goal is to assist families with reproductive difficulties by providing them with grants to help cover part of medical or adoption costs. Jewish Family Services is a project partner. For more information contact Josh Stein at 913-327-8122.

Vaad HaKashruth: Core Support

The Vaad seeks core support of its unique and essential services. The Vaad plans events such as weddings, Bar/Bat Mitzvahs, banquets, anniversaries, etc., and provides support and guidance to hosts. Their key program, The Kansas City Vaad Kosher BBQ Festival, is now in its 6th year. The event provides a kosher eating experience and is a fantastic social outlet for all ages and affiliations within and beyond the local Jewish community. The event has gained attention on a national level, increasing Kansas City's visibility and raising the level of awareness of Kosher both inside and outside the Jewish community.