Listed below are current community needs in the area of Special Requests. If you have any questions or to make a donation, please contact Beatrice Fine or log in to DonorCentral to give through your Donor Advised Fund.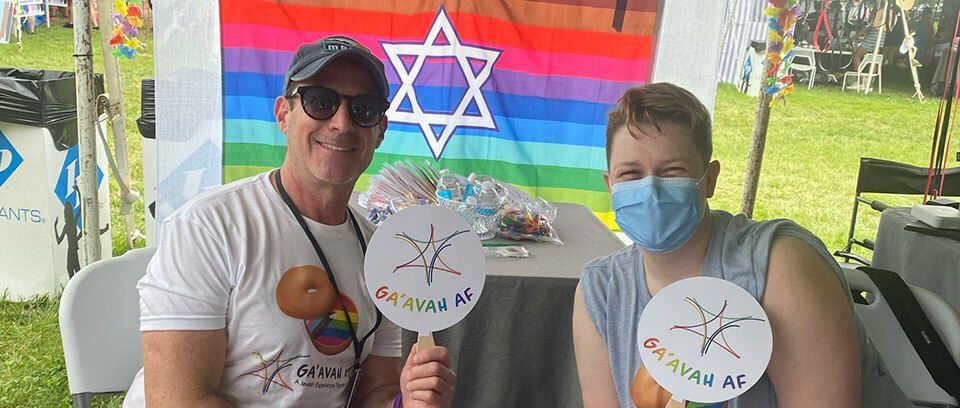 Friends of Sheffield Cemetery: Stone Pillar Restoration

The Friends of Sheffield Cemetery seeks to restore the stone pillars at the front gate of the cemetery that display the names of the founders of the cemetery. The community is invited to help participate in this important mitzvah. Donations of all sizes will allow the donor's name to be inscribed on a special plaque which will be hung in the beautifully renovated Sheffield Chapel.

Hyman Brand Hebrew Academy: Technology Upgrades & Other Needs

HBHA is seeking contributions toward technology upgrades, which are always needed to enhance classroom learning and live streaming of events. $1,500 would replace an old computer and enable STREAM learning; $1,000 would upgrade the Lower School Computer Lab; $650 each is requested for new iPads in Lower School; $400 each is needed for new Chromebooks; and, $753 would buy a Sony Alpha 6100 APS-C Mirrorless Camera for social media and marketing of HBHA. Other needs include $700 for sun umbrellas to protect classes in the outdoor Sukkah courtyard; $200 for PE equipment; and, $125 for playground supplies for Lower School.

The J: Ga'avah LGBTQIA+ Ally Training with Keshet

The J is seeking funding to bring in educators from Keshet to lead a variety of LGBTQIA+ related DEI (diverse, equitable, and inclusive) training for Jewish professionals. Such training is estimated to cost between $500 and $2,000.

The J: Ga'avah Pride Booth & Programming

Ga'avah is a community LGTBQIA+ group that would like to participate in the 2023 KC Pride Festival. $2,500 will cover renting the booth and all related costs. A Ga'avah program may be sponsored for $250-500.

The J: Handicap Accessible Doors

The J is requesting funds for electric door openers for new bathrooms in its expanded facility. Handicap accessible automatic doors, costing $4,250 each, would help those with mobility issues and parents with strollers more easily access the bathrooms.

The J: Playground Equipment

The J's current playground is 18 years old and becoming unsafe for play. There are two main parts of the playground, as well as a toddler playground which has separate equipment for younger kids. The total cost of equipment and resurfacing of the ground is $225,000. Additional equipment sought includes a sandbox ($1,500), tricycles ($200 each), and a wooden playhouse ($5,000).

Jewish Family Services: Priya

Priya provides emotional and financial support to Jewish families facing infertility issues. Since it began, more than 15 babies have been born with support. Priya's services include counseling, support groups, and subsidies to help pay for fertility treatments or adoption fees for qualified Jewish households. Because infertility is a significant issue in the Jewish community, this program can have a long-term positive impact.

Jewish Federation: Jewish Community Security

Hundreds of people visit the Jewish Community Campus on a daily basis and rely on the SafeDefend Active Shooter notification system to keep them safe. Inside of each SafeDefend safe/vault is safety and first aid equipment to assist in the event of a medical emergency. Some of the items within the SafeDefend safe/vaults have a "shelf life" or expiration date and need to be refreshed. $10,000 is requested to keep the items within the SafeDefend safe/vaults in good working condition and ready for use.

Jewish Vocational Service: Direct Assistance to Families

JVS recently surveyed its clients to determine how the financial ramifications of the COVID-19 crisis have impacted them. 140 (70%) out of 200 clients reported job losses or wage reductions. Almost half reported experiencing food insecurity. JVS is raising funds to provide subsidies of up to $600 to help ameliorate the expenses of rent, groceries, medical bills, and other approved costs.

Vaad Ha Kashrut: Industrial Steam Cleaner

The Vaad seeks to increase its efficiency and safety by purchasing an industrial steam cleaner which would be used to make surfaces kosher. The steam cleaner costs $1,200.

Village Shalom: Grand Piano

Music is a very important aspect of life at Village Shalom. Its piano is played practically every day for special programing like the Heller Bettinger Music Series and Opera-to-Go with the Lyric Opera, holiday events, weekly happy hour, resident and family gatherings, resident piano use/lessons, and sing-a-longs. The grand piano has been worn down through years of playing and can no longer be maintained to the quality its programs require. Village Shalom wishes to purchase a new quality grand piano. The UMKC Performing Arts Center hosts an annual piano sale with used high quality pianos are available for between $10,000 and $12,000.

War Horses for Veterans: Joint-SOF War Horses Elite

War Horses for Veterans will host a first of its kind program to bring together elite military operators from Israeli Special Forces and the United States Special Forces. The program will be a cross-cultural experience that builds mental resiliency and addresses mental health in the military. Its goal is to break down barriers and stigma associated with seeking help and provide a safe atmosphere to open up about similar combat and non-combat experiences, between the two elite forces.