Listed below are current community needs in the area of Special Requests. If you have any questions or to make a donation, please contact Beatrice Fine or log in to DonorCentral to give through your Donor Advised Fund.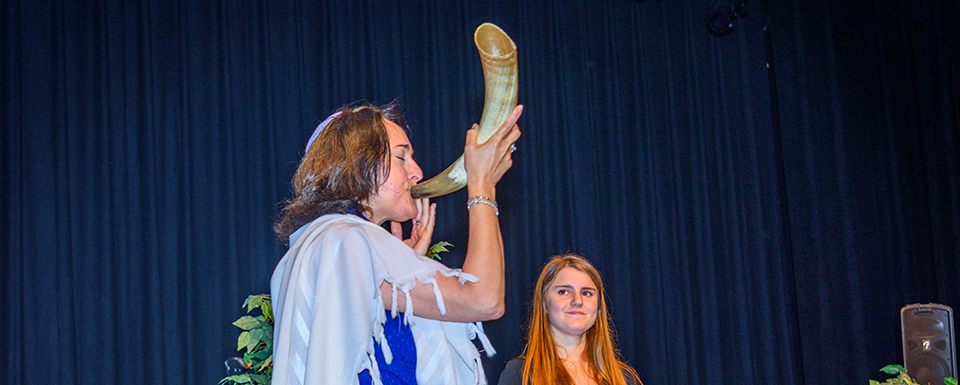 The J: Rock Steady Boxing

The J's mission is to "enrich our diverse community by cultivating an inclusive environment." The mission of the Rock Steady Boxing program is to create fitness programming that community members affected by Parkinson's Disease, along with their families, can participate in and benefit from. Rock Steady Boxing is approved and endorsed by the National Parkinson's Foundation. The J and the local Kansas City chapter of the National Parkinson's Foundation have recently created a partnership. The J will be listed as one of their approved site locations for Parkinson's patients to get training, and they will continue to offer ongoing training as new trainers are hired.
Speedbag Platform and speedbag: $300.00 (helps increase endurance and eye-hand coordination)
Double End Bag and mount: $150.00 (help improve reflexes)
Reflex Bag: $100.00 (helps improve reflexes and eye hand coordination)
Century Bob Boxing Torso Trainer: $379.00 (A fun and unique element to add to the program that offers a larger hitting surface than our traditional heavy bags)
Sandbells: $45.00 (Functional strength Training equipment great for strengthening the core)
Battle Rope and Battle Rope anchor: $175.00 (Functional Equipment - safe, low impact training method that focuses on the muscular system while putting only a small amount of stress on your joints)
Weighted Body Bars: $250.00 (2 of each 6 lb, 9 lb and 12 lb)
Pull Up Bars x 2: $200.00 (Used for assisted pull-ups – some participants are able to still use this, and for TRX straps that are great for body weight functional training)
Speed Ropes x 8: $64.00
Misc. Supplies for eye hand practice and fine motor skills: $50.00 (legos, blocks, washers, clips, pool noodles)

Jewish Community Archives: Digitization Project

The Jewish Community Archives is in possession of approximately 12,000 deteriorating photo negatives from the Kansas City Jewish Chronicle, primarily from the 1970s and 1980s. The Archives is seeking $1,500 to rehouse the negatives in clear archival sleeves that will help preserve them, which is the first step of the digitization process.

Jewish Community Relations Bureau/American Jewish Committee: Responding to Challenging Times

The need for the Jewish community to engage with neighbors, friends and the broader community in conversations about Israel, anti-Semitism, and Judaism is constant, particularly considering the current surge in anti-Semitism, anti-Israel demonstrations, and in the BDS movement (boycott, divestment, and sanctions) both here and abroad as reported by Jewish organizations, the media, the web, and through national and international sources. Jewish community members have directly expressed their concerns to JCRB/AJC about local issues that affect them as individuals or the community as a whole. Funding will support JCRB/AJC's community education programs to: keep the Jewish community informed; assist the community to counter negatives with well-informed advocacy; and provide the general community with a better, more balanced understanding of these issues.

Jewish Federation: A New Way "Efshar Acheret"

Once a model of solidarity, Israeli society is being torn apart by increasing divisiveness among various social groups. The most significant split is that between Jewish and Arab Israeli citizens, and it is widely acknowledged that this rift poses a major threat to Israel's resilience and capacity to cope with challenges. "A New Way" aims to reduce hostilities between the two groups in order to create an atmosphere without tension that will allow the communities to work together without fear.

Kehilath Israel Synagogue: Community Mikvah - Facilities and Functions

The entire Kansas City Jewish community is served by the Mikvah housed at Kehilath Israel. The Mikvah is used for ritual bathing and cleansing. The Kansas Mikvah Association receives small donations that are used to help service the Mikvah, but the Association's expenses in recent years have exceeded their income.

KU Hillel: National Basketball Tournament & Shabbaton

This tournament brings Jewish college students from across the country together for a weekend of sport and community building. Housed annually at the University of Maryland Hillel, the tournament encompasses a memorable weekend where students from Hillels from across the country compete for the prized 'Kiddish Cup' and celebrate Shabbat together. Students are responsible for travel expenses.
- $250 subsidizes travel for 1 student
- $1,000 covers team registration costs
- $2,000 would allow KU Hillel to send two teams to compete

Moishe House Kansas City

Fueled by enormous demand for peer-led, home-based programming from young adults and their Jewish communities, Moishe House has become the global leader of Jewish life for young adults. The Kansas City branch offers a hub for those looking for a place to expand their Jewish involvement post-grad. They host programs that emphasize Judaism through cultural, religious, community service, and social aspects in hopes of engaging the community.

Overland Park Community Eruv: Expansion Assessment

Because there is a biblical prohibition against carrying things on Shabbat outside of the home, an Eruv physically encloses a space/geographic area/town to blur the distinction between one's home and one's community. Having an Eruv helps make Kansas City a welcoming community which serves a spectrum of Jewish observance. Every third year, a national expert is flown in to check the Eruv to ensure that standards are the same from city to city. $1,200 is requested to pay for the national expert to spend an extra day in Kansas City to assess the feasibility of expanding the Eruv to encompass the Jewish Community Campus and Congregation Beth Shalom.

Priya: A Fund for Jewish Reproduction

The Priya Fund of the Jewish Community Foundation gives support to Jewish couples struggling with infertility. Through community education and fundraising, the fund's goal is to assist families with reproductive difficulties by providing them with grants to help cover part of medical or adoption costs. Jewish Family Services is a project partner. For more information contact Josh Stein at 913-327-8122.

Vaad HaKashruth: Core Support

The Vaad seeks core support of its unique and essential services. The Vaad plans events such as weddings, Bar/Bat Mitzvahs, banquets, anniversaries, etc., and provides support and guidance to hosts. Their key program, The Kansas City Vaad Kosher BBQ Festival, is now in its 6th year. The event provides a kosher eating experience and is a fantastic social outlet for all ages and affiliations within and beyond the local Jewish community. The event has gained attention on a national level, increasing Kansas City's visibility and raising the level of awareness of Kosher both inside and outside the Jewish community.

Village Shalom: Miscellaneous Needs

· $60 pays for a Blue Ray player that would screen movies, provide access to the Internet, and provide games and activities for residents.
· $150 funds one new "chair volleyball" net and heavy balloons for residents living with dementia in the Shalom Suites and Great Days Social Club participants. Chair volleyball keeps wheelchair-bound residents active, engaged, and relieves anxiety.
· $300 pays for a portable projection screen for movies, meetings, events, and Village Shalom University classes.
· $450 funds a Smart TV used to enhance programming for the Shalom Suites 2/3 residents. Word association and trivia games are great activities for residents with dementia, and a Smart TV would create a visual aid to add to programs.
· $800 covers a new piano dolly for Village Shalom's front entrance's grand piano. Moving the piano is a frequent occurrence, so having a dolly would save time and ensure the continued quality of the piano.
· $1,100 covers an Otis Spunkmeyer Commercial Oven with all the accessories (3 stainless steel cookie trays, cookie dough, oven mit, 200 paper bags, tongs, tray liners, and timer). This creates a more homelike environment for those residents living with dementia. The pleasant smell of cookies baking in the oven may provide a familiar and calming environment.