Listed below are current community needs in the area of Special Requests. If you have any questions or to make a donation, please contact Beatrice Fine or log in to DonorCentral to give through your Donor Advised Fund.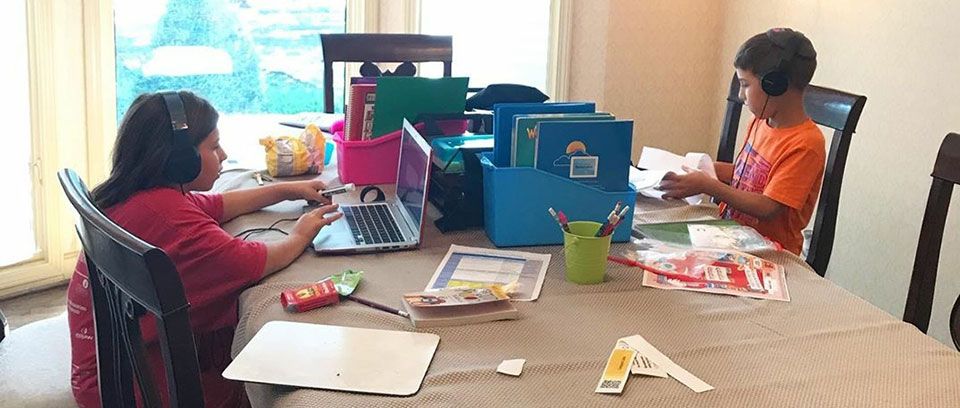 Hyman Brand Hebrew Academy: PPE for Students and Staff

HBHA is seeking: $17,300 for 46 new Chromebooks necessary for virtual learning in K-8 (including children with compromised immune systems); $15,620 for plexiglass and holders for every student desk in Lower School and for every teacher's desk in K-12; $5,000 for 2 outdoor Sukkot Shelters so classes and lunch periods can be held in the 'safer' fresh air in the garden area to the south of our school wing; $5,000 for technical equipment needed to enable streaming for virtual learning; $7,500 was granted to underwrite the 50 UV Light Air Purifiers.

Jewish Community Campus: Extra Cleaning Staff

The Jewish Community Campus has hired extra cleaning staff who continuously clean the building during the day. Prior to the pandemic, the Campus was only cleaned at night. They wipe and sanitize surfaces in areas before and after use.

Jewish Family Services: Priya

Priya provides emotional and financial support to Jewish families facing infertility issues. Since it began, more than 15 babies have been born with support. Priya's services include counseling, support groups, and subsidies to help pay for fertility treatments or adoption fees for qualified Jewish households. Because infertility is a significant issue in the Jewish community, this program can have a long-term positive impact.

Jewish Federation: Coronavirus Emergency Relief Fund

The Coronavirus Emergency Relief Fund provides aid to Jewish clients who are experiencing need as a result of the pandemic. Funds are distributed to JFS clients needing financial aid to cover expenses such as housing, food, or medicine. 100% of all contributions directly support these needs; no administrative costs are deducted from funds raised. This source of support is a safety net in a time of true and unprecedented crisis.

Jewish Vocational Service: Direct Assistance to Families

JVS recently surveyed its clients to determine how the financial ramifications of the COVID-19 crisis have impacted them. 140 (70%) out of 200 clients reported job losses or wage reductions. Almost half reported experiencing food insecurity. JVS is raising funds to provide subsidies of up to $600 to help ameliorate the expenses of rent, groceries, medical bills, and other approved costs.

KU Hillel: Accounting Services

KU Hillel is seeking funding to continue its partnership with Support KC, an organization which helps nonprofits with recordkeeping and accounting services. Support KC works with the KU Hillel Executive Director, Development Director and Board of Directors to make sure its finances are clear, easily understandable and consistent.

KU Hillel: Keeping Our Community Safe

KU Hillel has done an outstanding job providing for the lives of Jewish students on campus. Unfortunately, they have experienced challenges due to COVID-19, including an anticipated $35,000 in extra safety expenses. These include cleaning supplies, atmospheric cleaners, and personal protective equipment. This could also include the additional expense of having to rent outdoor venues in which to conduct programs. Because of the pandemic, free outdoor spaces are no longer available on campus.

Midwest Center for Holocaust Education: General Support

General donations to the Midwest Center for Holocaust Education will support their operations and 2020 technology upgrade which will prioritize e-learning and rural outreach.

Mikveh Association/KI for Community Mikveh

According to the sages of the ancient Torah commentary, The Mishnah, having a mikveh is one of a community's highest priorities. It is so important that a community was allowed to sell its Torah scrolls in order to build or maintain its mikveh. The mikveh serves the whole community, from those who are newly converted to those who observe the laws of ritual cleansing. Funding is needed for utilities, maintenance staff, and security.

Village Shalom: Additional Safety Expenses

The threat of the COVID-19 virus has altered the way Village Shalom works and cares for its residents. It is diligent in its ongoing response and preparedness, and is acutely aware of the effects on the daily lives of those it serves and those who love them. Village Shalom has spent more than $1,000 per day in additional costs to keep its residents safe during the pandemic. These expenses include additional cleaning costs, COVID testing, disposable paper goods and silverware for dining, and staffing costs.