Listed below are current community needs in the area of Special Requests. If you have any questions or to make a donation, please contact Beatrice Fine or log in to DonorCentral to give through your Donor Advised Fund.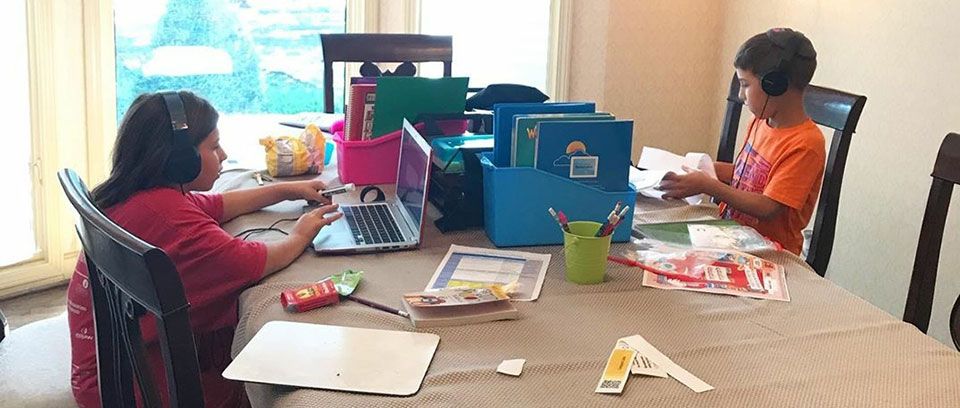 Friends of Sheffield Cemetery: Stone Pillar Restoration

The Friends of Sheffield Cemetery seeks to restore the stone pillars at the front gate of the cemetery that display the names of the founders of the cemetery. The community is invited to help participate in this important mitzvah. Donations of all sizes will allow the donor's name to be inscribed on a special plaque which will be hung in the beautifully renovated Sheffield Chapel.

The J: Merna and Sylvan Siegler Camp Pavilion Matching Grant

The Siegler family has provided a $75,000 matching grant opportunity to The J in honor of Sylvan z"l and Merna's leadership and involvement at The J through the years.
A new structure will be named for them in the camp area to provide a dedicated, covered activity area for The J's expanding camp program. This space will be used for arts and crafts, games, outdoor cooking, and more.

The J/Jewish Community Campus: Handicap Accessible Doors

The J is requesting funds for electric door openers for the new bathrooms in the expanded facility. This will help those with mobility issues and parents with strollers more easily access the bathrooms.

Jewish Family Services: Priya

Priya provides emotional and financial support to Jewish families facing infertility issues. Since it began, more than 15 babies have been born with support. Priya's services include counseling, support groups, and subsidies to help pay for fertility treatments or adoption fees for qualified Jewish households. Because infertility is a significant issue in the Jewish community, this program can have a long-term positive impact.

Jewish Vocational Service: Direct Assistance to Families

JVS recently surveyed its clients to determine how the financial ramifications of the COVID-19 crisis have impacted them. 140 (70%) out of 200 clients reported job losses or wage reductions. Almost half reported experiencing food insecurity. JVS is raising funds to provide subsidies of up to $600 to help ameliorate the expenses of rent, groceries, medical bills, and other approved costs.

KU Hillel: Scrunchies

The prevalence of date rape drugs is an unfortunate problem at many universities, including KU. To help combat this issue, KU Hillel would like to order 500 custom drink covers that turn into hair scrunchies. The drink covers keep the drinks from being contaminated and, when not in use, convert to scrunchies which can be worn around the students' wrists and reused. KU Hillel's custom design includes a hamsa and the slogan "Keep your hands off my drink." KU Hillel will also educate their students about recognizing warning signs of gender-based violence.

Mikveh Association/KI for Community Mikveh

According to the sages of the ancient Torah commentary, The Mishnah, having a mikveh is one of a community's highest priorities. It is so important that a community was allowed to sell its Torah scrolls in order to build or maintain its mikveh. The mikveh serves the whole community, from those who are newly converted to those who observe the laws of ritual cleansing. Funding is needed for utilities, maintenance staff, and security.

Park University: Valor Medals Review

Park University requests support for student-conducted research into World War I veterans who, despite deserving deeds, may have been unjustly denied high-level valor awards due to minority backgrounds (race, ethnicity, religions, etc.). While the US military has conducted systematic reviews for Medal of Honor awards to minority service members in all American wars subsequent to World War II, no such review has been made for World War I. With your help, Park University will complete research and recommendations for Jewish American World War I service members to the Valor Medals Review Task Force Recommendation Committee and appropriate service Secretary.

Village Shalom: Chair Volleyball Team T-shirts

Chair volleyball, played with a beach ball, offers hours of laughter and stress relief for residents and has been a popular and safe activity during the pandemic. 2020 was an overwhelming and trying year, but the Village Shalom Spikers, as they've become known, survived and thrived thanks to the healing power of chair volleyball. Village Shalom has expanded the chair volleyball program to every care level throughout the campus, transforming the organization into a Nation of Spikers. It hopes to host and travel to other retirement facilities in the near future. As part of the program expansion, the Wellness Team would love to provide Spikers' current and future participants with team t-shirts. Team shirts will build camaraderie, team spirit, boost morale, and show Village Shalom pride. The cost estimate for 147 team shirts is $1,200.