Listed below are current community needs in the area of Arts and Culture. If you have any questions or to make a donation, please contact Beatrice Fine or log in to DonorCentral to give through your Donor Advised Fund.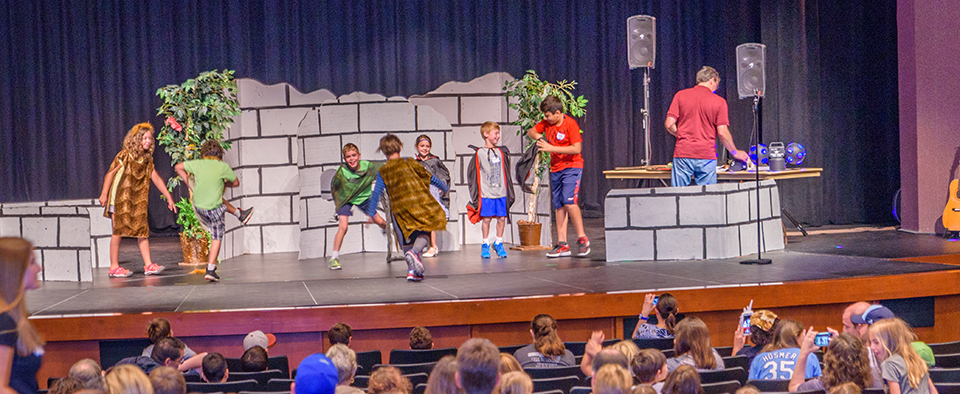 The Coterie: The White Rose: We Defied Hitler

The Coterie will produce The White Rose: We Defied Hitler, which tells the story of Sophie Scholl, a German college student who led the only major act of public German resistance during WWII. The Coterie will present 31 performances of the play, serving more than 5,000 middle and high school groups, as well as families and individuals, with the aim of challenging an audience of wide-ranging ages to look at the Holocaust through a teenage lens and to provide a multi-generational audience the opportunity to draw parallels between then and now.

Epsten Gallery: Art Therapy for Jewish Seniors

Epsten Gallery would like to provide art therapy to Jewish residents at assisted or skilled nursing facilities other than Village Shalom. It is hoped that the therapy will allow clients to maintain motor and cognitive skills as well as give them an outlet to discuss their Judaism. Art therapy has been shown to help reduce depression, loneliness, and anxiety, while increasing socialization, cognition, and self-esteem.

Epsten Gallery Foundation: Pop Up Art Studios: A Series of Mini-Residencies

Like a pop up museum, which is a temporary exhibit created by the people who show up to participate, the Epsten Pop Up Art Studio will transform the Epsten Gallery into an artist studio and invite Village Shalom residents, families, students (K-12), and adults of all ages and abilities to engage in a variety of art activities.