Listed below are current community needs in the area of Arts and Culture. If you have any questions or to make a donation, please contact Beatrice Fine or log in to DonorCentral to give through your Donor Advised Fund.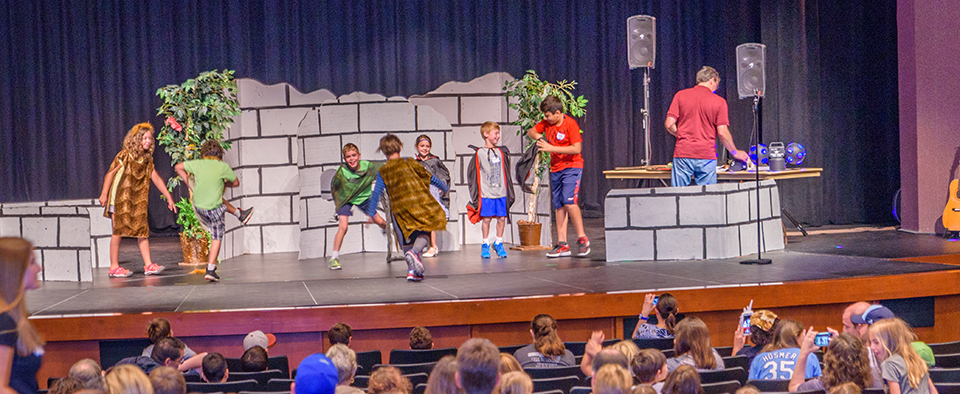 Epsten Gallery: Art Therapy for Jewish Seniors

Epsten Gallery would like to provide art therapy to Jewish residents at assisted or skilled nursing facilities other than Village Shalom. It is hoped that the therapy will allow clients to maintain motor and cognitive skills as well as give them an outlet to discuss their Judaism. Art therapy has been shown to help reduce depression, loneliness, and anxiety, while increasing socialization, cognition, and self-esteem.

Epsten Gallery Foundation: Pop Up Art Studios: A Series of Mini-Residencies

Like a pop up museum, which is a temporary exhibit created by the people who show up to participate, the Epsten Pop Up Art Studio will transform the Epsten Gallery into an artist studio and invite Village Shalom residents, families, students (K-12), and adults of all ages and abilities to engage in a variety of art activities.

The J: Literary Salons

Jews are described as The Prosen People and The People of the Book. Literary Salons offer adults the opportunity to dive deeply into great Jewish literature that can be read in one sitting. Groups are limited to 12 participants who are seeking an informal yet intellectually challenging experience. $500 of funding will help cover the cost of professional educators and trained facilitators who assure the quality of selections and discussion.

The J: Walls of Respect

The J has received significant funding for Jewish artists to collaborate with colleagues from Latino, Asian, African and African American cultures to create multisensory installations celebrating cultural diversity in America. The content of the installations will be defined by the input of over 300 local participants from different cultures who will participate in structured "story-sharing" programs facilitated by a nationally acclaimed professional. The installations will be portable, so that their impact will be felt throughout and far beyond the metro area. The J's Project Coordinator (Director of Jewish Experiences) will create a how-to manual so that the project can be replicated elsewhere. The J seeks funding to form two teams whose work will greatly enhance the outcomes of the project:

1) A professional writer, photographer and videographer to document the process and the participants and create exhibition-worthy materials to accompany the installation. $6,000 for personnel and materials.

2) Educators to create "lesson plans" targeted to different age groups and audiences, for use by presenters accompanying the installations to different locations. $3,000 for personnel and materials.

Midwest Center for Holocaust Education: Living Voices

Living Voices turns the history of diverse populations into moving and personal journeys through a variety of live, dynamic solo performances combined with archival film and sound, and professional actors. The events promote greater understanding of ethnic groups in the U.S. that have been marginalized and continue to be victims of discrimination. Through Living Voices productions, MCHE will introduce students to this information and encourage teachers to include these events in their classroom instruction.