Listed below are current community needs in the area of Social and Emergency Services. If you have any questions or to make a donation, please contact Beatrice Fine or log in to DonorCentral to give through your Donor Advised Fund.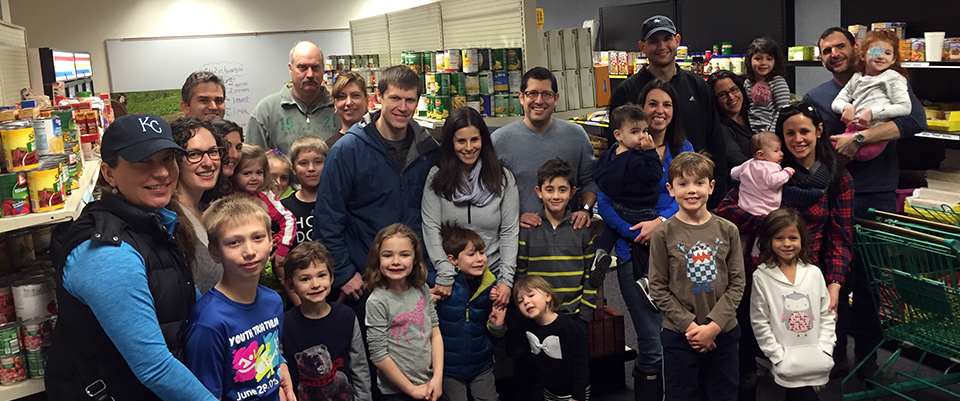 American Joint Distribution Committee (JDC): Access to Clean Water in Ethiopia

Many people in Ethiopia do not have close access to water, and the water they do have access to is not clean. People who do not live by water have to take time away from their families, communities, and education every day to walk long distances just to get this most basic necessity. To help alleviate this problem, JDC builds wells in rural communities around Gondar, Ethiopia, that have been identified as in desperate need of clean water. Going above and beyond just constructing a well, JDC works with the community to ensure that the well is used as effectively as possible. The cost of a new well in Ethiopia is $3,500.

The J: Special Needs Inclusion Programming – CDC and Camp

The J's goal is to build the capacity and effectiveness of its Child Development Center and Day Camp to be more inclusive and welcoming to children with special needs. They hope to achieve: positive academic and social impact for students with disabilities; an environment that nurtures the whole child and fosters strong partnerships with all families; greater program participation and success by all children who benefit from a highly-trained, multidisciplinary staff; and, a more diverse, respectful community.

Jewish Family Services: Adult Incontinence Products

JFS has experienced a large increase in need for adult incontinence products from both their Food Pantry and care management clients. JFS provides one week's worth of food to Pantry clients and aims to do the same with clients who need adult briefs. Adult incontinence products are expensive, about $53/month from Costco, and are seldom available to JFS through other sources like Harvesters. Incontinence is a huge quality of life issue for the people who suffer from it and a hardship for them and their caregivers when they don't have what they need.

Jewish Family Services: Care Management (Formerly JSN)

The Care Management program helps older adults live in their own homes with as much independence as possible. Professional care managers assist clients with navigating the challenges of aging by providing connection to support and resources. A goal of the program is to reduce admissions to more acute levels of care including hospitals, assisted living facilities and skilled nursing facilities.

Jewish Family Services: Chaplaincy Program

When faced with a life crisis, many people feel isolated and disconnected from the Jewish community and traditions. They often need spiritual counseling but have no rabbi or congregation for support. The Chaplaincy Program serves as a central address for Jewish spiritual care, with an emphasis on reaching out to unaffiliated Jews dealing with illness, bereavement, or other health and healing challenges.

Jewish Family Services: Disabilities Services

JFS Developmental Disability Services focuses on strengths, not limitations and compassionately supports the highest quality of life for people of all ages with intellectual & developmental disabilities, their families and caregivers. Support includes:
- Care coordination that builds on the unique strengths and goals of each person
- Information and referrals to link people to quality, professional resources
- Family and caregiver support specific to each situation
- Advocacy for inclusive and accessible social and Jewish programming

Jewish Family Services: Food Pantry

The JFS Food Pantry responds to the ever-growing need for direct food assistance in Kansas City. It provides staples such as grains, dairy and protein, as well as fresh fruits and vegetables. Both VAAD-supervised kosher and non-kosher food options allow JFS to offer greater food quantity, quality and selection. Personal care and household items are available as they come in. Volunteers and donations are always needed so that the pantry remains fully stocked all year.

Jewish Family Services: Food Pantry Items for Immigrants

Early in 2017, Jewish Family Services began partnering with Jewish Vocational Services to give refugee families in Kansas City access to JFS services. As of November 2017, 15 families were being provided volunteer transportation to the Food Pantry. A gift of $500 provides culturally appropriate food items and regular supplies to the new immigrant families for one week.

Jewish Family Services: Help @ Home

Help @ Home supports older adults' desires to age in place and to remain independent, comfortable and in control of their daily lives for as long as they choose to stay in their homes. The program provides dependable home repair and chore services, computer troubleshooting, home organizing, home safety assessments, information and referral and educational programs. Service is available 24 hours a day, 7 days a week.

Jewish Family Services: Home Care for Holocaust Survivors

Beginning in early 2017, members of our community served by Blue Card, a national organization whose mission is to serve needy Holocaust survivors, began to have their services reduced or denied. JFS has stepped in to assist these survivors, many of whom are struggling to afford basic needs like adequate food and access to healthcare. They are frequently desperate for uncovered expenses such as dental care and hearing aids and are often home-bound. On average, $2,000 is required for JFS to provide approximately 25 hours per week of homecare to one survivor.

Jewish Family Services: JET Express

JET Express utilizes community volunteers, driving their own vehicles, to provide transportation to older adults, helping to ensure they are able to access required medical treatment, perform necessary tasks such as grocery shopping, and enjoy outings such as going to the hairdresser, synagogue, or visiting with friends.

Jewish Federation: United Hatzalah Medic Training for Muslim and Christian Arabs

United Hatzalah is a team of highly trained volunteer medics in Israel. To help meet the needs of Ramla, Kansas City's sister city in Israel, the Federation seeks funds to train volunteers to provide fast lifesaving aid free of charge to inhabitants.

Jewish Vocational Service: Global Gardens

JVS Global Gardens has developed 4 community garden sites since 2012, growing high quality vegetables and fruits on vacant lots in the historic Northeast region of Kansas City. The project involves new refugees in a range of agricultural projects that improve their livelihoods and economic self-sufficiency. The project currently targets 21 refugee families representing the following countries: Bhutan, Burma, Congo, Somalia, and Iran. Refugee growers learn all the basics of urban gardening in the Midwest, including climate, soil, seeds, water use, planting, weeding, post-harvest handling, food safety, composting, and mulching.

Jewish Vocational Service: Health & Wellness Services

$250 can provide supplies for play therapy services, $1000 can provide 8 hours of therapy, including the support of a trained mental health interpreter, for a client suffering from PTSD, $2500 one semester of after school narrative therapy for refugee youth
Medical Case Management: Assists in securing basic medical screenings for all refugees and ongoing support for those with chronic or severe issues.
Social Work Program: Provides refugees and immigrants with advocacy, community resource referral, and individual and group therapy for at-risk adults and youth.
Refugee Family Strengthening Program: Provides relationship enhancement trainings, case management and employment support to help refugee families and individuals reduce stress and family conflict and improve communication.

Jewish Vocational Service: Jewish Employment Services

Jewish Employment Services responds to the unemployed in the Jewish community with a well rounded high level program of career exploration, technical job search skills delivered in groups and individually, career coaching, and activities and referrals for emotional and psychological support. JES has recently added activities to address the emotional impact of unemployment and expanded group education from one monthly workshop to an intensive two week workshop series each month.

Jewish Vocational Service: Jewish Partnership for Justice and Service

The treatment of refugees entering our country has quickly become a relevant issue in our community. Motivated by shared Jewish values, Jewish Vocational Service, Jewish Family Services, Congregation Kol Ami and Bend the Arc KC are pursuing a collaboration that would enable the Jewish community to show its support for refugees while connecting that support to their Jewish values and ritual. Goals of the program include: providing for the needs of refugees in Kansas City, developing Jewish identity around social justice, and building community through action, nourished by spiritual sustenance. Because the path to community integration for refugees is long, and the work of advocates is often challenging, the Jewish community needs to build resources that will power our momentum and sustain us in the long term.

Jewish Vocational Service: New American Services

$250 can buy backpack, uniform and school supplies for a refugee family with 3 kids, $1,000 provide interpretation for a 4-session cultural orientation course, $2500 can cover rent and utilities for a family of 7 for one month.
Reception and Placement: Provides initial core needs, including housing, clothing, benefits enrollment and community resource referral for refugees.
Cultural Orientation: Provides education and training in adapting to life in the United States.
Immigration Counseling: Assists individuals and families to complete family-based immigration applications, applications to adjust to permanent resident status, and citizenship applications.
Language and Cultural Services: Provides skilled interpreters for JVS and other entities, interpreter education, and cultural competency training to local organizations and health-care providers.

Jewish Vocational Service: Project SOAR (Strengthening Opportunities for Adolescent Refugees)

Refugee Youth face many challenges in succeeding in the U.S. school system. This project addresses a number of the barriers and provides a support system for students and their families. Refugee children have to learn to speak English, adjust to a very different environment, learn new cultural norms, and make new friends. In addition, refugee youth have often experienced trauma from their migration experience and years in the refugee camps, which leads to an increased prevalence of depression and anxiety. They are also frequent targets of bullying in school, as their language, religion and culture differs dramatically from their American-born peers. JVS provides these youth, through the support of a social worker and play therapist, tools and materials needed to help them express and cope with their experiences in a healthy way.

National Council of Jewish Women: Suitcase to Start

Suitcase to Start is designed to help youth aging out of the foster care system in the Kansas City metropolitan area. Working with CASA of Jackson County and CASA of Johnson and Wyandotte Counties, NCJW provides new supplies including sheets, towels, pots, pans, dishes, silverware, and personal items to help teens set up their first homes. The furnishings alleviate some of the financial strain of the moving process, and provide teens with a sense that others care about them as they enter adulthood. The goal for the first year is to provide suitcases for 35 local youths aging out of foster care.

Neshei Chabad of Chabad House Center of KC: Simcha Gifts

Simcha Gifts is a program geared to all Jewish seniors in the Greater Kansas City area who live in nursing homes, retirement centers, and private homes. The goal of Simcha Gifts is to bring the joy and caring of Jewish tradition to seniors during the Jewish holidays, a time when the elderly may feel alone and isolated. More than 400 holiday gift packages are assembled and delivered five times a year prior to the major Jewish holidays of Rosh Hashanah, Chanukah, Purim, Passover, and Shavuot. A total of 2,000 Simcha Gifts will be delivered to Jewish seniors this year.

SAFEHOME: Jewish Outreach Program

The prevalence and severity of domestic violence continues to increase in the Greater Kansas City metropolitan area. While partner abuse occurs at the same rate as in the general community, Jewish victims experience additional barriers to seeking and receiving life-changing and sometimes life-saving assistance. The Jewish Outreach Program provides informational emergency cards to Jewish congregations and organizations, formal and informal presentations to interested groups of all ages, education and resources for area clergy and lay professionals concerning pastoral care and support for families in crisis due to domestic violence, and opportunities for creative and collaborative programming between SAFEHOME and other Jewish organizations.

Torah Learning Center: Kosher Meals on Wheels

In this program, volunteers deliver nutritious kosher meals to elderly and/or disabled populations. Along with the food, the volunteers bring joy, conversation, community connection and friendship to the isolated participants. The program currently provides 40 people with meals 5 days a week.

Village Shalom: Financial Assistance

The Financial Assistance Fund provides essential, life-sustaining care to seniors who do not have the monetary resources to cover the cost of their care. The fund provides subsidies to residents who require skilled nursing, assisted living, or the day-stay (memory care) program. In 2013, Village Shalom provided $1,399,050 in financial assistance – a 12% increase over the subsidy provided in 2012.