Thank you for Creating a Jewish Legacy!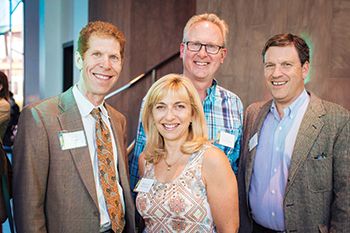 Thanks to you and other generous members of our community, our future looks bright with more than $70 million in planned gift commitments secured from nearly 500 donors. These commitments will add to the $50 million that has already been realized and is currently enhancing our community, thanks to the generosity of visionary donors.
Create a Jewish Legacy is the Jewish Community Foundation's effort to help ensure the long-term future of our community's programs and institutions through planned giving. Foundation for Our Future celebrates our collective success and honors your generosity and foresight.
Details
Thursday, October 11, 2018
Johnson County Arts and Heritage Center
5:30 pm - Retro Reception (Vaad supervised)
6:15 pm - Program featuring Victor Wishna, emcee, David Katzman, Professor Emeritus of American Studies at the University of Kansas, and the Endowment Book of Life signing ceremony.
Guests may also tour the Johnson County History Museum and the 1950s All-Electric House. 
This event is complimentary.
If you have any questions, please contact Tracie Holley at (913) 327-8284.
Generous funding provided by the Sam and Lucy Gould JCF Program Fund.