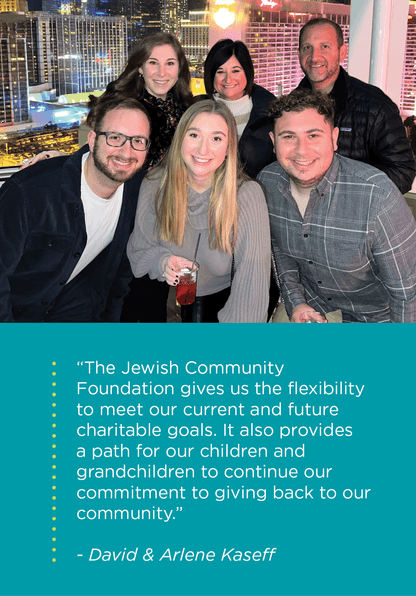 Take advantage of our Fund Your Favorite match!

Open a new JCF Donor Advised Fund and we'll match one charitable gift to your favorite nonprofit - up to $1,000!*
A Donor Advised Fund is a charitable giving account through which you can easily and efficiently support all of your favorite charities (Jewish AND secular). And with the Fund Your Favorite match, your support will have an even greater impact.
A fund offers significant tax and planning advantages, the ability to streamline your giving, and access to the Foundation's philanthropic expertise and exceptional personal service.
Start giving smarter today! Complete the form below to indicate your interest in learning more about this exciting opportunity. Our professional team will be in touch with you shortly.